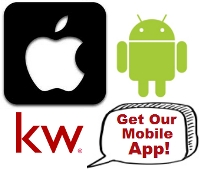 Picture yourself...home!
Get a positive, helpful partner for buying or selling a home:
I'll be with you through the process, educating, advising and encouraging you.

I'll market your home using the latest technology, to reach the broadest market possible.

I know my neighborhoods, because that's where I live and where my friends and family live.

I can reduce the time it takes to find a home by asking you the right questions and not wasting time seeing properties you do not want.

I am a Certified Negotiating Expert; I know how to develop the strategy to get you to closing.

Our relationship will extend past the closing.  I want to be your real estate expert for life!  My clients call me for issues relating to property taxes, advice on remodeling contractors, and other real estate challenges. 

I depend on referrals for the backbone of my business and I rely on people like you to trust me with your friends and family and sending them to me for this most important purchase.

I am passionate about GREEN living, GREEN building, GREEN remodeling and GREEN landscaping. There is no reason to build another house that is not GREEN!